Taking advantage of a trip to India, COFA Marseille Œuvre de l'Adoption decision makers went to Nepal to consider adoption possibilities there.
They began in 1981 in collaboration with the public orphanage, NCO Balmandir, thanks to a family and a person who is still our local correspondent today.
We were the only French AAA to adopt in Nepal until 2009, when the AFA joined us.
Since 1981, 129 children have been adopted through our services.
On 31 January 2007, French authorities prohibited individual adoptions from this country.
In 2008, following the advent of Maoists in 2007, a new law was enacted, including new rules such as:
. No possibility for AAAs to have direct links with orphanages, with matching taking place exclusively through a central authority;
. A quota of ten children per AAA, with a mandatory local correspondent. Our accreditation was renewed.
But in March 2009, international adoption was suspended at the request of several countries, including the French authorities.
Since that time, international adoption has not resumed for France, despite our repeated efforts with Sourires du Népal (an association that brings together parents who have adopted in Nepal).
It has been a tradition for many years. Currently, eight children are sponsored through our correspondent. Thanks to this support, they are able to continue their studies.
NEPAL IN A NUTSHELL
Today, Nepal is a republic which, after many difficulties, adopted a constitution on 20 September 2015. The April 2015 earthquakes had weakened the country to such an extent that members of the constituent assembly finally came to an agreement. A republican, federal, secular democratic state with a socialist orientation and a parliamentary system was born.
It is one of the poorest countries in the world, with an average income of 730 dollars/year per inhabitant. Nepal is seeing a major development in the service sector (tourism and IT), representing 42% of its GDP.
Considerable efforts are being made to tackle illiteracy and poverty.
There is a cloud on the horizon: Nepal is the second most polluted country on the planet after Bangladesh (2014 data).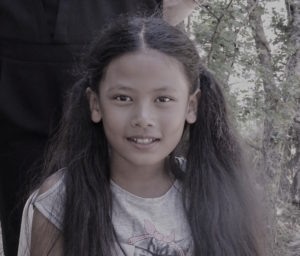 Since France suspended adoptions from Nepal in 2009, we cannot fulfil any applications for adoption. However, you may get in touch for birth parent search procedures if you were adopted through our services in Nepal.