"One comes from one's childhood as much as from a country."
(Antoine de Saint-Exupéry, born in Lyon in 1900)
COFA Lyon — Œuvre Adoptive Lyonnaise, founded in 1952, is one of the Œuvre de l'Adoption committees. Its head office is in Lyon, a city which is part of its identity and establishment.
It is part of the Confédération Française pour l'Adoption (COFA), the leading French adoption organization (AAA, Approved Adoption Agency).
Our team includes one employee and some active (doctors, psychologists, a consultant) or retired professionals, alongside people with an experience of adoption who volunteer their time, skills, and experience.
We offer information, help and support for both adopters and adoptees looking for information about their origins.
The COFA LYON – Œuvre Adoptive Lyonnaise team is happy to announce the arrival of five adopted children from Haiti, on Sunday 21 June 2020, by humanitarian airlift. The flight …
As announced in "CONTACT" No. 39 in June 2020, the 2020 edition of our annual picnic, which is usually held in September, was postponed due to the health situation. See you …
On 7 September, our annual picnic brought together 300 people on a fine late summer's day at the Chassagnes middle school in Oullins. We would like to thank François …
Adoption applicants who solicit our services contribute to our operating expenses (which are endorsed by the Mission de l'Adoption Internationale—MAI).
We receive financial support from MAI as part of an Agreement of Objectives and Resources, signed with the French state in 2011, to fund travel, the training of our team, and raise parenting awareness in applicants.
Our COFA Lyon—Oeuvre Adoptive Lyonnaise accounts are approved by a certified accounted and examined, like all COFA Committee accounts, by COFA's auditor.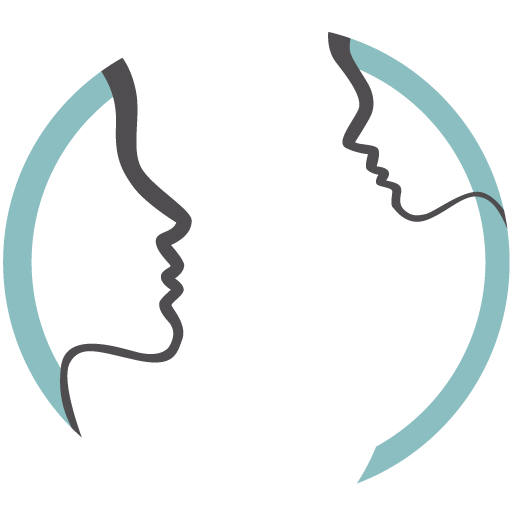 Subscribe to our newsletter
Click here to pay an annual subscription of €20.
Support COFA Lyon—Œuvre Adoptive Lyonnaise and its humanitarian activities by clicking here.
1952
Founded in 1952 under the name Œuvre Adoptive Lyonnaise, we have fosteried many children born anonymously in France.
Since 1980
The 1980s saw our organisation open to new horizons when we were approved to work in Columbia and Haiti. COFA Lyon—Œuvre Adoptive Lyonnaise has also worked in Poland and Lithuania, before giving up these accreditations. Columbia has provided many beautiful children from all regions and remains a country that is dear to the hearts of our team and our board of directors. The adoption policy in that country has changed radically, and now offers children with special needs, to whom COFA Lyon is fully dedicated.
2000
Our ties with Haiti are long-standing and were further consolidated and developed in the noughties, when trips to the country became more regular. Ties with partner children's homes ("creches") have reinforced a relationship based on trust and cooperation. They opened the way to dozens of children being adopted, until the tragic earthquake of 10 January 2010, which marked the end of an era.
2013
Support for creches, particularly in the period when adoptions were closed until 2013, underscored our long-term commitment to the country. The reopening of adoption within the framework of the 2013 law and Haiti's alignment with the Hague Convention will be new challenges for the country to meet.
2020
COFA Lyon—Oeuvre Adoptive Lyonnaise was reaccredited for pursuing its efforts in Colombia by resolution Number 3492 dated 13/05/2020.
We also meet IBESR (Haiti) requirements for reaccreditation in that country.
DEVELOPING AN ADOPTION PROJECT WITH COFA LYON
Two interviews lasting two and three hours with applicants are required. They include:
Information about steps in the procedure, waiting times, adoption criteria in the country of origin, adoptable children, characteristics of special needs children, what goes into an application;
Developing an adoption project: number of children (siblings), medical condition, age.
We offer a specifically developed preparation protocol for becoming adoptive parents. It includes meetings, reading material, contacts with associations, preliminary activities, along with a session on adoptive family preparation once a country has given its agreement, in addition to a support session on the theme of "Making the best of waiting."
Once your child has arrived, there are further obligations. We will carry out follow-up activities in your home in accordance with requirements in France and in the child's country of origin. These follow-up sessions are mandatory to maintain our accreditation in these countries. Please be sure to welcome our volunteer professionals.
We are here for you during your child's arrival and adaptation period, during the teenage years, or in other circumstances. You may contact us whenever you need to.
Practical information
Office hours:
Mondays from 9.00-13.00
Tuesdays from 9.00 to 18.00
Thursdays from 9.00 to 13.00
COFA Lyon-Œuvre adoptive lyonnaise
24 avenue Felix Faure
69007  Lyon
(metro station: "Saxe-Gambetta")
+33 (0)4 78 58 48 35
Are you thinking about adopting through us?
Send us a letter including your agreement and supporting documents, your social and psychological report, a copy of your family record book if you are married, a copy of the reasons adduced for a judgment if you are divorced, a self-addressed stamped envelope, and a photo of yourself.